The
Normandy landings
D-Day: Infrared photos reveal WW2 bunkers in new light
On 6 June 1944
, World War Two allied forces launched one of the most ambitious amphibious attacks in history, landing along 50 miles of the heavily fortified Normandy coast in France and creating a significant dent in Hitler's Atlantic Wall.
More than 70 years later, Lynda Laird photographed the remnants of Normandy's bunkers using infrared film, a medium used by the military in WW2 to detect camouflage by exposing a visual spectrum that's invisible to the naked eye.
The images were taken along the Normandy coast, from Utah beach to Deauville.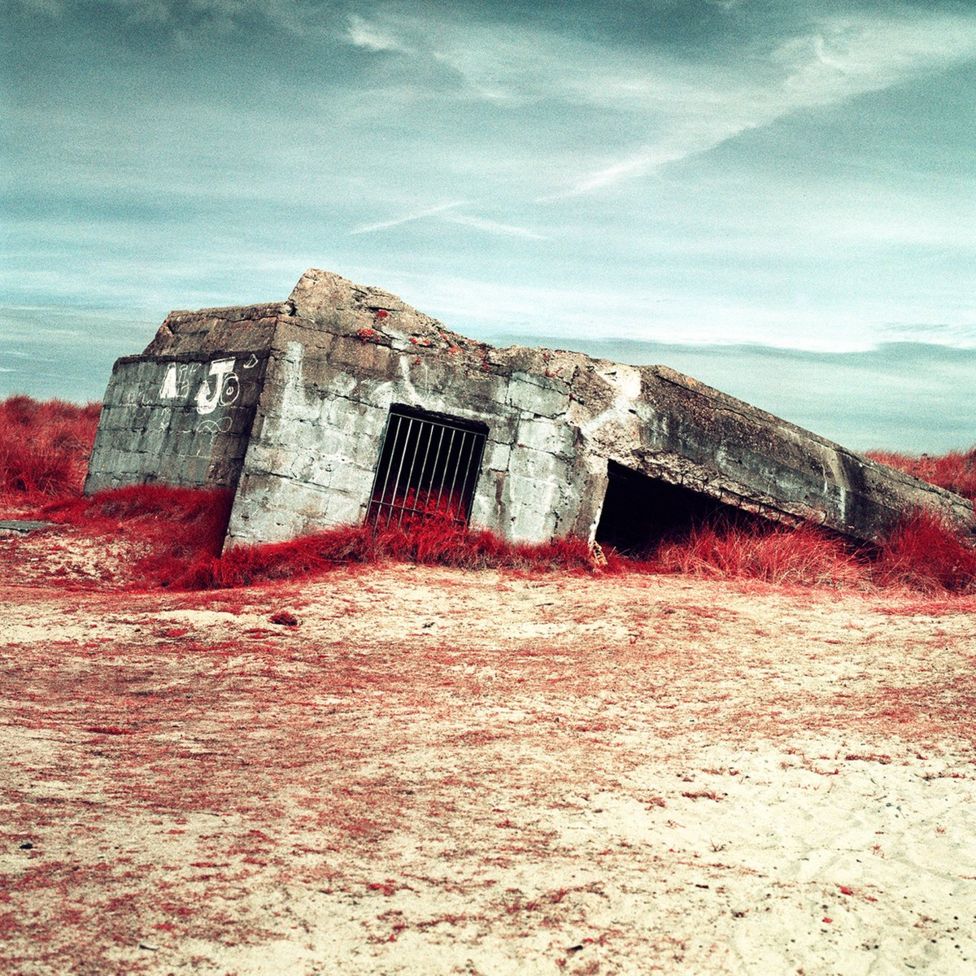 Accompanying Laird's photographs is Odette Brefort's diary entry from 6 June 1944. A member of the French Resistance, Brefort lived in Deauville throughout WW2, providing military intelligence on the German defences by drawing intricate maps to send to her comrades in Paris.
Diary of Odette Brefort, 6 June 1944
"Oh, what a night! My little head is all shell-shocked.
"Since midnight it's been impossible to sleep: the humming from planes, the anti-aircraft bombs, the machine gun noise.
"I went downstairs because I couldn't sleep and after 15 minutes it went quiet. Thinking it would be better, I went back to bed. What a mistake!
"All night, the humming from planes, it was non-stop."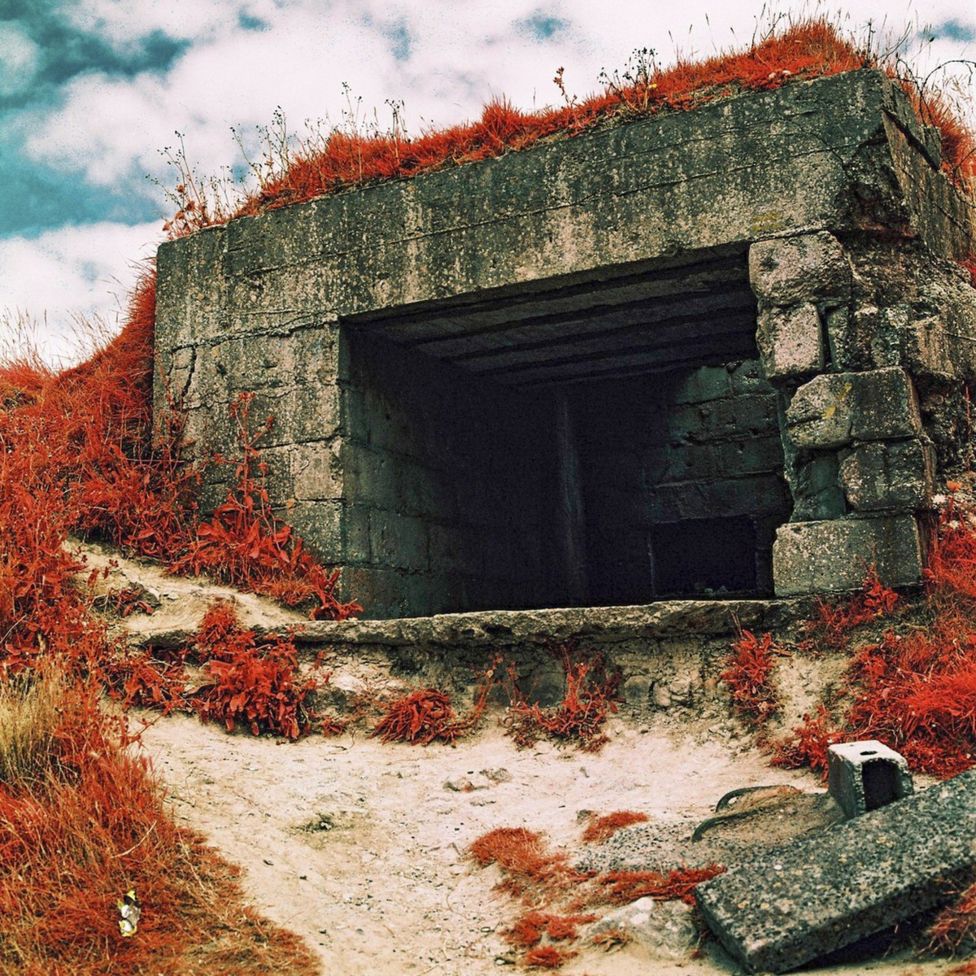 "By rule we don't have the right to leave Deauville, or to ride our bicycles.
"The weather remained foggy until midday, the sun shone from 4pm. It must be the English who brought the clouds! The defence volunteers will be able to move freely tonight."
"Around 6:00pm, what a tremendous bang! It is the Mont Canisy. The English navy must have blown up a large artillery battery that was shooting at them. It had been deafening us since this morning. I think the shot hit the target, as we can't hear a thing anymore."
"What on earth will happen to us when the Navy and Air Force take care of our region?
"There is no electricity. Deauville is in the dark."
In the 1980's wife and I did a euro trip...renting an automobile and driving around the EU for about 4 weeks. One stop was Deauville and Beauville. It was raining and cold the day I went walking on the beach. (wife stayed in automobile). I had an eerie feeling that day walking on the beaches there. It left me with memories that I have not forgotten today.