I found myself trying to get my voice commands straight between Homeseer and Alexa.
The big problem for me has been new devices get added default with the voice command enabled. I don't really want that, and I needed to sort through a few hundred devices to turn on some and off some, and change the voice command text on many of them so they made more sense for what Alexa is expecting. I really like using the voice command text so that it's not set in Alexa to something like "1 Outside Exterior Garage Lights (Adjacent Garage Door)" which is a terrible name for Alexa to know about.
Here's a quick video demo of what I built.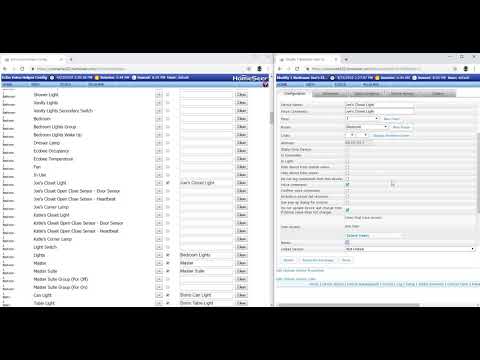 If there is a ton of interest, I might consider creating a plugin for mass editing homeseer devices.
The right window is just showing the results are instant from the left window. If I click the arrow it will check the voice command box and fill in the voice command text from the device name. Clicking clear will clear the checkbox and the text. This made it really really simple to run through my whole list of devices and uncheck and check the proper devices that should or shouldn't be voice enabled.
So far it's very rough and only was built to serve my needs, but if you have any ideas for it, I would consider them for a plugin.
The above concept could be applied to any property I suppose. Mass editing the devices similar to a spreadsheet seems a lot easier than one device at a time. Room, Floor, and Name seem like a fairly obvious next step.
I know there are tools in homeseer that let you mass turn off or on the voice command checkbox, but it's not quite what I needed.