Hello everyone,
I'm farily new to HomeSeer but I wanted to share a Color Touch Screen Scene Switch I made using a Nextion 3.52 display, Wemos D1 Mini a printed box and some code.
For this I've used MCSMQTT plugin and my guess, it should run on any HomeSeer version but tested on HomeSeer Pro running on Windows 10.
This is what it does: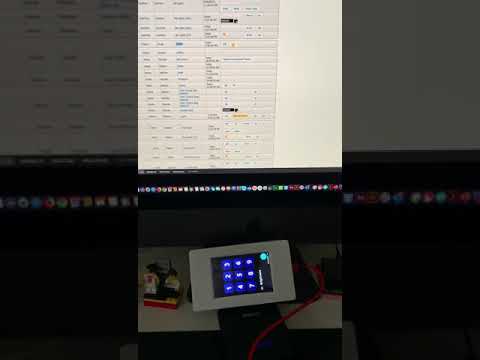 Attached is the code, tft file for the Netion Display 3.5" and a modified 3d printable box (I'm very bad at it but it works) with all the credits to the original designer
https://www.thingiverse.com/thing:1708255
where you can download the face plate.
The tft file is to be uploaded to your nextion, the .ino is the sketch and the .stl in case you like my version (or remix as some may call it) of the bottom box.
In case you are interested in making one for yourself:
Upload the attached code to your ESP8266 and modify the wifi parameters:
Then modify the topics to suit your needs and the MQTT authentication if needed, It creates a topic per scene:
If you watch the video above, you'll see it displays the name of the active Scene on top. You can customize those names here,just make sure that name is no longer than 15 characters:
This part I'm a rookie, you might fin a way to configure it better but anyway, in case it helps, here it goes the event configuration example for the Switch to work:
And this:
Hope somebody might find it useful!
PP