Hi,
Was hoping someone will be able to help out with the wiring of these 2 switches.
My current switches are wired exactly like this;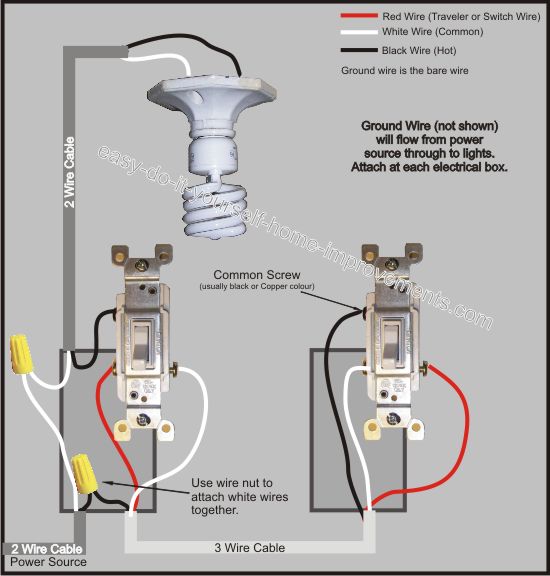 Confused as to the line+load connections. My guess is that the load will be the black wire from the light and the line is the black wire from the panel, which means I'm disconnecting that marrette that joins the black wire from the source to the black wire going to the secondary switch? The traveler and neutral wires remain the same?
Any help would be greatly appreciated!