The first group of triggers are based on specific times of day

The first thing to notice about all of the above choices are that they are an exact moment in time. The trigger will only occur once a day at a specific time. Here "The time is this before sunrise" is chosen and below it are the choices for a specific number of hours, minutes and seconds that this event will trigger before sunrise. HomeSeer dynamically calculates sunrise and sunset, based upon the location settings used when it is set up. The calculated times for sunrise and sunset are always shown on the header of the HomeSeer web pages.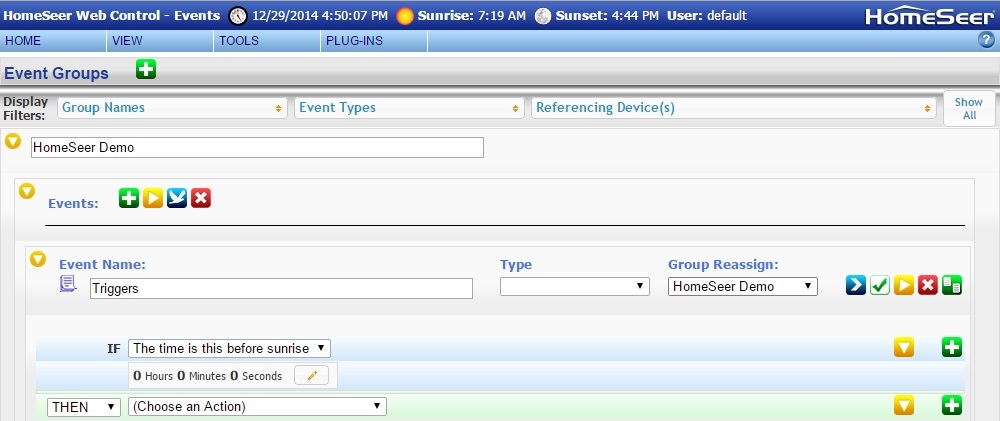 Another thing to note is that if you choose a specific trigger, at the top of the dropdown for that trigger is (Choose Another), which allows you to go back to a different trigger type. If you chose a time based trigger as shown below, you can select (Choose Another) to take you back to the full list of available trigger types.

Continued next post