I have a text field that has its Status Tracking set to the plug-in's Title of the current show being viewed. It looks like this, as it should, on my Fire HD tablets:
I have one older Samsung Note 12.2" tablet that the text box now has an image with a play button. When the play button is tapped, it looks like this (lower left of the screen):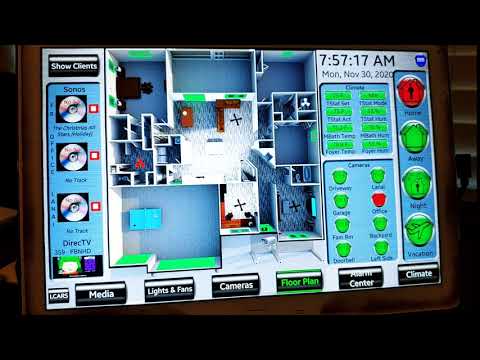 There's nothing unusual about the text element in HSTouch Designer - it's set up the same as the ones above it.
The old Samsung tablet does have some issues, specifically with the Sonos plug-in, but other than that it functions as expected. I'm guessing this isn't a new feature because it's correctly displayed on the Fire HD tablets, so my question is this:
Has anyone else seen this?
As I write this I have to get to work so I have not been able to de-bug/explore this glitch. While it's not displaying as it should, it's pretty frakking cool, and I think there would be all sorts of uses for this if it can be recreated.