I was wondering what I could do with the serial interface setting in the package UI. Currently, I run the NTP time package on PFSense. I reference 3 NIST NTP servers (Maryland, Boulder CO, and Oregon).
Yes here used WWV in Fort Collins, CO to sync up my radios in the 1960's. Only then I had to wait until the tubes were warm. Very antiquated and it all had to do with accurate time on the radios (transmitting and receiving).
Fast forward to the 1990's started to tinker with GPS's. Read about time accuracy relating to using a GPS. I had a hand held device but always used it so I purchased surplus Trimble GPS devices that were used in tanks. These were totally sealed with just an antenna port and two RS-232 interfaces for two GPS's (more accurate at the time).
Just DIY'd a home GPS / NTP server. I did put a large GPS antenna (boat style) on my roof at the time.
Then for work in the early 2000's didn't like what I saw relating to using the internet for our global enterprise network. I was working on another project relating to Catia (sp?) flight vectoring software (unix) which used GPS for time and vector accuracy. I was in awe relating to the GPS which looked like a 1955 Cadillac with a lot of chrome and it had it's own room at the airports. (BTW also got involved in satellite air to air tracking and air to ground tracking stuff - testing some stuff).
Concurrent to said endeavor I built an NTP server in the server room HQ at the time using old microwave antenna cable coming from the roof of a 3 story building down to the server room which was some 40 feet below ground level. I used an inline amplifier and the old Trimble GPS's. Worked great. I personally climbed on top of the elevator shaft on top of the building and installed the DIY'd (another boat style GPS) antenna in the middle of winter on a very cold day. Here all I wanted to see a good signal and I did with the amplifier in place.
I already was using an NTP / GPS server at home and just moved it to the PFSense firewall serial port using a cat5e / serial balun from the attic to the basement.
I wrote about it on Cocoontech a couple of years ago here ==>
Anyone using PFSense as a firewall?

Best to use a GPS with a serial port and grab the PPS signal on the same serial wires for more accuracy. It is small and today Sure sells an updated GPS board. Testing it today in the basement instead of the attic with the little GPS antenna near a window and it works great!
The Sure GPS has built in Bluetooth (which I shut off), USB and serial ports on it. USB is for power and connectivity to the board.
Read about modifying the Sure Electronics GPS board here:
Timekeeping with the Sure GPS evaluation board
It is just one wire you have to solder in to place.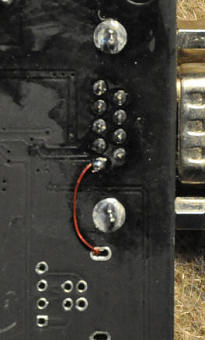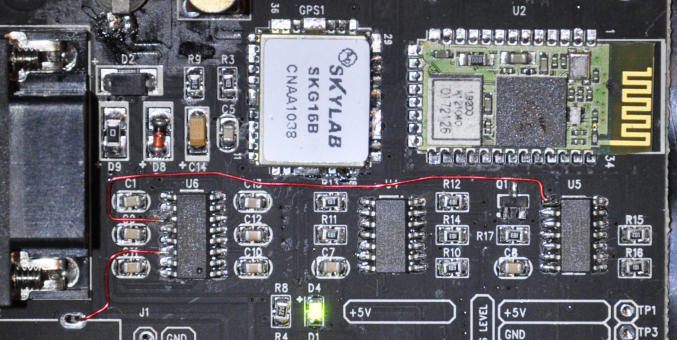 I do look at internet NTP servers but do not utilize them with PFSense.
When I click on the Google link; it is accurate to which window in the house the GPS antenna is at.
I also utilize one of these NTP servers (with another SMS card in it) - 2 of these (4 SMS cards)...used for my personal geotracking.
Nexus Hawk